So last week, I along with almost 4,000 attendees participated in PASS Summit 2012 in Seattle, Washington, between Wednesday November 14 through Friday November 16.  This didn't include the many who attended PreCons on Monday and Tuesday, totaling over 5.5K of registrations.  The underlying theme I found while attending PASS Summit 2012 was SQL Family.  Now, I know I'm not that well connected to the SQL Family as many are, but I do like to watch from afar, keeping tabs on the notable SQL peeps via the internets and all.  So for me, finally being able to meet a few in person or via participating in their sessions was a real joy during PASS.
My blog entry today is part one of several entries made to recap the sessions I attended, what tidbits I was able to learn, and to highlight the people and events around PASS Summit 2012.  This first entry recaps day one of PASS, Wednesday November 07.
The First Keynote : Wednesday November 07, 2012 : 08:15 AM – 10:00 AM
An introduction was made by Bill Graziano (Blog: SQLTeam.com | @BillGraziano), where among speaking about SQL Family, Bill announced the upcoming PASS Business Analytics Conference (@BA_Conf), to be held in Chicago, Illinois in April 2013.  But the keynote itself would be handled by Microsoft's very own, Ted Kummert, where he along with other Microsoft employees talked on how to "Accelerate Insight on any Data".  The highlights of note were, as summarized by Steve Hughes ( Blog: Data on Wheels)
Hekaton: the project code name for a new in-memory OLTP engine
The Columnstore Index will be updateable
Next version of PDW will be out in H1 2013
Polybase: allows you to query across multiple types of data sources such as SQL Server and Hadoop with T-SQL
DAX Queries will be able to query SSAS Cubes
Microsoft HDInsight Server CTP: Hadoop for Windows Server
Windows Azure HDInsight Service Preview: Hadoop for Azure
Power View and PowerPivot fully implemented in Excel 2013
10 Extraordinary Things to Achieve with Integration Services 2012 : Wednesday November 07, 2012 : 10:15 AM – 11:30 AM
Peter Myers (PASS Bio), Matthew Roche (PASS Bio)
For the first session after the exciting keynote, the balance of calm and cool Peter to the hyper and electric Matthew made for an insightful recap of why we use SSIS in implementing ETL solutions.  Newcomers to SSIS can take away the many things that SSIS can do for them, while experienced users (I'd like to think I'm experienced, more so than where I was a year ago) can recap everything else SSIS can do.  Here's the recap of the outline and the delivery points, from their posted slide deck:
Session Outline
Exporting/Importing Binary Data
De-Duplicating Data
Implementing Custom Logic with Scripts
Leveraging CDC
Cleansing Data with Data Quality Services
Integrating Data Mining Predictions
Working with Environments
Working with the SSIS Catalog API
Implementing a Data Tap
Monitoring and Analyzing SSIS Catalog Data
SQL Server Integration Services delivers
A rich set of features and capabilities
A robust, flexible, fast, scalable and extensible architecture
While it was primarily designed to implement ETL processes, it is also useful in many other scenarios:
Assessing data quality
Cleansing and standardizing data
Merging data from heterogeneous data stores
Implementing ad hoc data transfers
Implementing ad hoc data manipulation
Automating administrative tasks
Adapting Your ETL Solutions to Use SSIS 2012 : Wednesday November 07, 2012 : 01:30 PM – 02:45 PM
Devin Knight (Blog | @Knight_Devin)
After lunch, I made a point to go see the session from an old friend from Jacksonville, Devin Knight.  And the topic was in line with an upcoming project I hope to be a part of and start in 2013 as the project will look to move existing ETL packages towards SSIS 2012.  A demo heavy session, I took away the following bullet points:
Use the SSIS 2012 Wizard to convert older packages to SSIS 2012 with SSDT, which is SQL Server Data Tools; it is no longer called BIDS
Packages can still use Legacy Mode to access file-based packages
However, use of Legacy Mode will not leverage SSISDB
SSISDB is where the advantages of SSIS 2012 happen
The afternoon ended some visits to the sponsor booths and some feet resting, as the jet lag from flying from Atlanta to Seattle the day before caught up with me.  I was able to later join my Key2 Consulting colleagues and participate in Bill Speidel's Underground Tour of Seattle http://www.undergroundtour.com/.  It was a very educational and enlightening tour and history lesson of Seattle.  If you have about a couple of hours to spare to learn about crappers and seamstresses, and can handle some light walking up and down stairs, it's a must see in Seattle.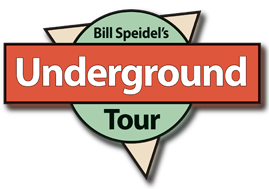 After dinner and a few cocktails with Key2 crew, I was able to make a very late albeit brief visit to Pragmatic Works' SQL Karaoke event at the Hard Rock Café.  Yeah, we arrived late, but arrived in time to see several SQL ladies entertain the crowd to their rousing rendition of Sir Mix-A-Lot's "Baby Got Back".  Yeah, you had to be there to see/hear it.
And after a brisk walk in the Seattle Fall night back to the Crowne Plaza hotel, it was off to bed, and one day down for PASS Summit 2012.  Next up, Thursday…
As always, just my two and a half cents…