Do you need help with any of the .NET technologies below?
We can understand your needs and deliver a small-to-large scale .NET solution that is tailored to your fit your objectives. Our team of senior software engineers will provide you with scalable, reliable, and high-performing solutions that can be created for on-premise or cloud-hosted environments.
What is .NET?
Microsoft.NET is a programming framework that was developed in the late 1990s. The first non-beta version was released in 2002, and since then, nine versions have been released. It was created to empower developers to build applications more easily for everyday business needs.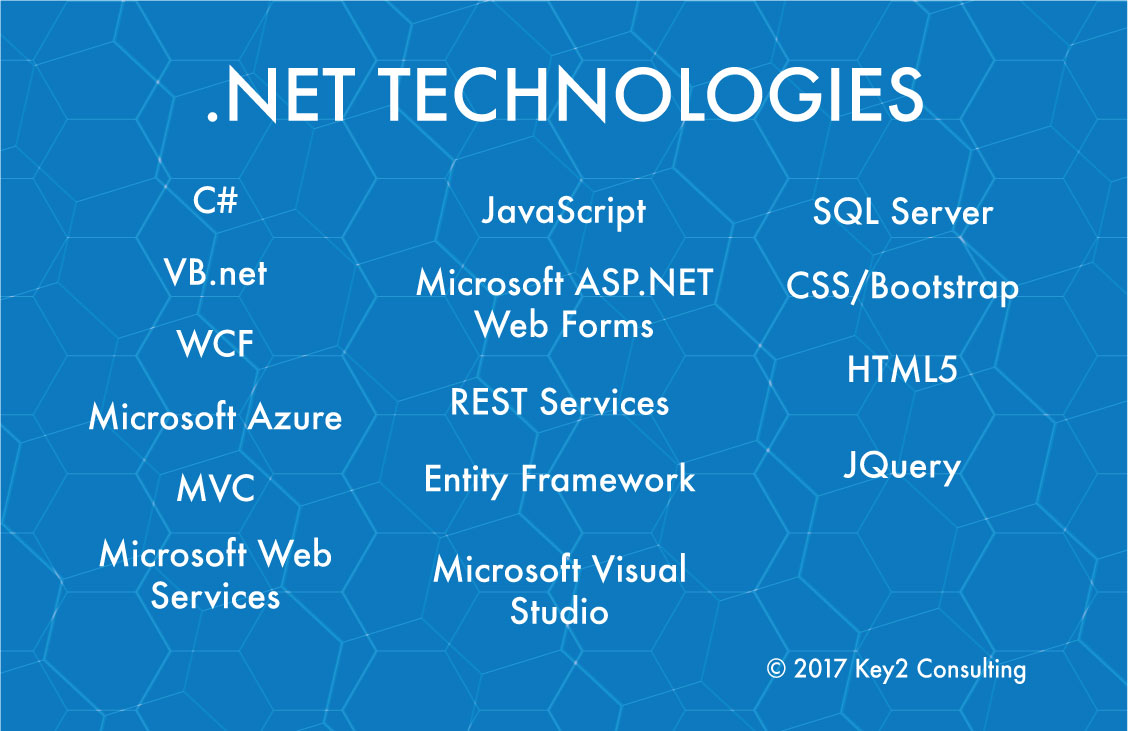 GET THE MOST OUT OF YOUR .NET SOLUTION
Utilize a .NET solution that is custom-made to fit your business needs and help you reach your objectives.