PRIVACY POLICY – Key2 Consulting, Inc.
U.S. PRIVACY NOTICE 
Effective Date:          March 1, 2019
Key2 Consulting, Inc. ("Key2," "we," "us," or "our") values your trust and understands the importance of protecting your privacy and respecting your privacy preferences.  Key2 values individual privacy and wants to provide its Website visitors the opportunity to know what information may be collected about them, why Key2 collects it, how Key2 uses this information, how Key2 shares that information, and how they can limit the use of personally identifiable information beyond the purposes for which they first provided it or change how such information is collected.  This Privacy Policy ("Privacy Policy") explains how information is or may be collected, used, and disclosed from or about you by Key2 when you visit www.Key2consulting.com (the "Website"). 
Please read this Privacy Policy carefully.  Please note that this Privacy Policy is part of the Website's Terms of Use which is the agreement between you and Key2 governing your use of the Website.  Please also make sure you have read and reviewed the Terms of Use.  Any terms used but not defined in this Privacy Policy have the definitions in the Terms of Use.  Please do not use Key2's services or provide personal information to Key2 if you do not accept all the terms of this Privacy Policy or the Terms of Use.
By accessing the Website or submitting your Personal Information (as defined in this Privacy Policy) to Key2, you are agreeing that: (1) you will abide by the practice described in this Privacy Policy, and (2) Key2 may use the information in accordance with this Privacy Policy. 
If you have any questions about the Privacy Policy or the Terms of Use, please contact Key2 by email at info@Key2consulting.com with the subject line "Privacy Policy." 
What Information is Collected and Why.
Key2 collects both Personal Information and non-personal information from you or about you when you visit the Website.  "Personal Information" is non-public information that personally identifies you.  This includes your name, address, email address, and phone number, as well as certain sensitive information and instructions you may provide Key2 about how Key2 communicates or interacts with you.  Personal Information and non-personal information Key2 may collect from you or about you includes information you provide Key2 directly as well as information that may be provided by third parties or automatically through your use of the Website. 
The information collected by Key2 enables Key2 to improve its Website, its work, and its communications and interactions with you and other visitors. Key2 uses Personal Information to provide better service to you and to continuously improve its operations.
How Information Is Used and Shared.
Key2 may use the information you provide for any lawful purpose, including: to communicate with you about its services, respond to your inquiries, provide information, fulfill your requests, verify information with third parties for accuracy, resolve issues or troubleshoot problems regarding use of the Website, provide information about related services and programs offered by third parties, and accomplish other consulting service purposes.  Key2 also may use the information collected to improve its understanding of your interests, to customize your experience at the Website, to send updates or notices about the organization, and to more narrowly tailor the content Key2 may send or display to you, such as newsletters or other information that may interest you.  Key2 may also combine this information with generally or publicly available information to help Key2 identify your preferences or interests, and Key2 may provide information that identifies you to companies that assist Key2 in these activities, such as helping Key2 fulfill your requests.  
If you make a donation or purchase a product or service through the Website, you may be asked for your credit card number or other account number you wish to be charged.  Key2 does not give out or otherwise disclose your credit card information or other account information to third parties unless you authorize Key2 to do so and it is necessary to fulfill our responsibilities, such as completing a payment at your direction. 
If you give a gift to Key2, your name and address may be placed on our physical mailing list for mail updates or email list for email updates.  If you do not wish to receive physical mail or email from Key2, you may contact Key2 by email at info@key2consulting.com to be removed from either list. 
Key2 does not share your Personal Information with organizations or individuals outside of Key2, with the following exceptions:
With consent: Key2 may share personal information outside of Key2 when Key2 has your consent to do so. Please note that Key2 does not sell, rent, or otherwise share Personal Information with third parties for direct marketing purposes without your consent.
For service reasons: ey2 may share Personal Information with third parties that provide website, application development, hosting, maintenance, and other similar services for Key2.
For legal reasons: Key2 may share Personal Information with law enforcement agencies, courts, or other individuals or organizations when legally required to do so, such as in response to a subpoena, court order, or other legal process, or to cooperate with law enforcement or other government officials.
To third parties when Key2 believes it is necessary or appropriate to take precautions against liability, protect itself against unlawful activity, investigate or defend against claims, protect the safety and security of its operations, protect its property, enforce its legal rights, or protect the safety and rights of others.
To acquirers or successors as part of any merger or similar transaction to which Key2 becomes a party (in which event, Key2 will ensure that this Privacy Policy continues to apply to Personal Information previously collected under this Privacy Policy).
Key2 may share aggregate or de-identified information about users with third parties for marketing, advertising, research, or similar purposes. Generally, Key2 limits the information (whether Personal Information or non-personal information) it shares under this Privacy Policy to that which is reasonably necessary.
Cookies & Computer-Related Information.
Key2 may automatically collect the following information about your use of the Website through cookies, web beacons, and other similar technologies: your domain name; your browser or device type and operating system; web pages you view; links you click; your IP address or other device address or ID; dates, access times, the length of time, and number of times you visit the Website or use any Website services, including the pages or content you view or how you otherwise interact with the Website; the features of the apps you use; and the referring URL or webpage that led you to the Website.  Key2 may combine this information with other information that Key2 has collected about you, including, when applicable, your user name, name, or other Personal Information.
Key2 may also work with third parties that collect data about your use of the Website and other sites or apps over time for non-advertising purposes.  Key2 uses Google Analytics and other third-party services to improve the performance of the Website and for analytics and marketing purposes.  For more information about how Google Analytics collects and uses data when you use Key2's Website, visit www.google.com/policies/privacy/partners/, and to opt out of Google Analytics, visit tools.google.com/dlpage/gaoptout/.
Please review your browser or location settings, as applicable, to learn the appropriate way to modify your cookie settings and other similar or related settings to your preferences.  Please note that if you delete, or choose not to accept, cookies from the Website, you may not be able to use the features of the Website to its fullest potential.
If you log into the Website using a social media service, you may be required to enter the email address, username, and password associated with that social media service.  By logging in through a service, you could be granting Key2 access to certain information hosted by the service, such as account information (this includes your name, profile picture, gender, networks, user IDs, list of friends, date of birth, contact information, email address, and any other information you have set to public on your account) and information posted on your feed or timeline.  You will receive notification of and have the ability to consent to the specific information that would be shared through the sign-in process.  Key2 stores the information it may receive from social media services with other information Key2 may collect from or about you.  Key2 may use third-party buttons (such as, by way of example only, Facebook's "Like" or "Share" buttons) that allow third parties to collect information about you through their browser cookies, even when you do not interact with the button.  Information collected through web beacons and buttons in this manner is collected directly by these third parties, and Key2 does not participate in that data transmission.  Information collected by a third party in this manner is subject to that third party's own data collection, use, and disclosure policies.
Key2 may also collect information about your interactions with Key2's email messages, such as whether you opened, clicked on, or forwarded a message, through the technologies and methods described in this Privacy Policy regarding the collection of both Personal Information and non-personal information. 
Key2 may use the information it collects from or about you, in aggregate form, for system maintenance and to better understand how its visitors use the Website and services so that Key2 can make them better.  Key2 may also share statistical or demographic information in aggregate form with a third party for marketing or research purposes.  In the event any aggregate data is shared with a third party, this aggregate data will not contain any information that personally identifies you.
How You Can Control Your Information.
You may choose not to share certain Personal Information with Key2, which is entirely up to you.  Please note, however, that not sharing some information may mean that Key2 may not be able to provide you with some services or online capabilities.
You may also choose at any time to remove your name, telephone and fax numbers, and postal and email addresses from the lists Key2 uses to send notices or updates, or elect not to receive any correspondence from Key2 by emailing Key2 at info@key2consulting.com .  Key2 may send periodical promotional or informational emails to you.  You may opt-out of such communications by following any opt-out instructions contained in the email.  Please note that it may take up to 10 business days for Key2 to process opt-out requests.  If you opt-out of receiving emails about recommendations or other information Key2 thinks may interest you, Key2 may still send you administrative emails about your account or any services you have obtained or received from Key2.
Key2 further desires to keep only the most accurate and up-to-date information about you in its records.  Therefore, whenever you believe that your contact information needs to be updated, you can email Key2 at info@key2consulting.com with the subject "Updated Contact Information" to correct or update your contact information.  Please note that copies of information that you have updated, modified, or deleted may remain viewable in cached and archived pages of the Website for a period of time.
Other internet sites you visit – including those linked from Key2's Website – may have their own privacy policies or no privacy policy at all.  Other internet sites might use Personal Information differently than this Privacy Policy permits.  Please review and understand the privacy policies of any site before providing any Personal Information.
Under California Civil Code Section 1798.83, California residents may request a list of certain third parties to which Key2 has disclosed personally identifiable information about you for the third parties' own direct marketing purposes.  You may make one request per calendar year.  In your request, please attest to the fact that you are a California resident and provide a current California address for your response.  You may request this information in writing by contacting Key2 at 1000 Peachtree Industrial Blvd, Ste 6-289, Suwanee, GA 30024 or emailing Key2 at info@key2consulting.com .  Please allow up to thirty (30) days for a response.
How Your Information is Protected.
Key2 uses privacy and security technology and safeguards meeting industry standards to keep the information you provide as secure as reasonably possible.  Key2 maintains privacy protection controls, including but not limited to contractual obligations with applicable vendors, designed to ensure that personal data is protected from unauthorized access or disclosure.  Key2 uses physical, administrative, and technical safeguards to protect Personal Information, such as storing and processing Personal Information on its computers in the United States of America where Key2's headquarters are located.  Key2 uses safeguards such as firewalls, data encryption, physical access controls to its computers, and authorization controls for information access.  Key2 performs periodic reviews and updates as to its information collection, storage, and processing practices, including physical security measures, to help guard against unauthorized access. 
All Key2 employees and Key2 representatives must abide by Key2's Privacy Policy.  Only authorized employees and representatives are permitted to have access to Personal Information about Website visitors, and such access is limited to what is reasonably needed for such authorized employee or representative to perform its responsibilities.  Any Key2 employee or Key2 representative who violates the Privacy Policy is subject to disciplinary action, up to and including termination or permanent removal from Key2. 
Despite Key2's best efforts, please be aware that no data security measures can guarantee one hundred percent (100%) security.  Key2 cannot ensure or warrant the security of any Personal Information, and you provide that information to Key2 with that understanding. Key2 is not responsible for circumvention of its privacy settings or security measures. Even after information posted on the Website, caching and archiving services may have saved that information, and other users or third parties may have copied or stored the information.
If Key2 learns of a security systems breach, then Key2 may attempt to notify you so that you can take appropriate protective steps. Key2 may also post a notice on the Website in the event a security breach occurs.
The Website and social media posts on any official Key2 social media platform (maintained and controlled solely by KEY2) may contain links to third-party websites.  Any access to and use of such linked websites is not governed by this Privacy Policy but instead is governed by the privacy policies, if any, of those third-party websites.  Key2 is not responsible for the information practices or content of these other websites.  If you post content on or take action to link or connect to any official Key2 social media platform, your posting and related actions, including your comments, pictures, and any other information, may become public, and Key2 cannot prevent such information from being used in a manner that may violate this Privacy Policy, the law, or your personal privacy.  Key2 has no control over how any social media service uses or discloses the information, including personally identifiable information, it collects about you.  Please consult such social media services or providers to review their privacy policies to obtain information about how they may use and disclose your information, including any information you make public. 
When and To Whom this Privacy Policy Applies.
This Privacy Policy applies to your relationship and interactions with Key2 and its affiliates, if any, including both your online and in-person interactions with Key2.
Key2's activities on this Website are directed toward U.S. residents. If you reside outside the United States, you understand and agree that your Personal Information may be processed in countries (including the United States) in which the laws regarding processing of personally identifiable information may be less stringent than the laws in your country of residence.
Children's Privacy:   The Website is intended for adults only, and no one should use this Website or provide Personal Information unless you are at least thirteen (13) years of age.  Key2 does not knowingly collect Personal Information from children under the age of thirteen (13) years old.  If you become aware that a child under thirteen (13) years old has provided Key2 Personal Information, a parent or guardian should alert Key2 at info@key2consulting.com with the subject heading "Children's Privacy." In the event Key2 is notified or otherwise becomes aware that it has Personal Information about someone under the age of thirteen (13) years old in retrievable form in its files, Key2 will, subject to applicable laws, rules, and regulations, and other provisions of this Privacy Policy and Terms of Use, use commercially reasonable efforts to promptly delete such information from its existing files. 
This Privacy Policy does not apply to services offered by other nonprofits, businesses, or individuals, including other sites linked to the Website or that you hear about from Key2. Information you provide to third parties is provided directly to them, not Key2, and is subject to their policies, if any, governing privacy and security, even if accessed through the Website.  Key2 is not responsible for the content or privacy and security practices and policies of those third-party sites or for their products or services. Please review such third parties' privacy and security policies before providing them with information.
Changes to this Privacy Policy.
This Privacy Policy is current as of the Effective Date set forth above.  Key2 may change this Privacy Policy from time to time, so please check this Privacy Policy periodically.  Key2 will post any changes to this Privacy Policy on the Website and maintain the most current version of the Privacy Policy on the Website.  If Key2 makes any changes to this Privacy Policy that materially affect its practices with regard to Personal Information previously collected from you, Key2 will endeavor to provide you with notice in advance of such change by highlighting the change on the Website.
Questions or Complaints.
If you have any questions about this Privacy Policy or Terms of Use, or if you would like to submit a complaint about the Privacy Policy or Terms of Use, please contact Key2 as follows:
By email at info@Key2consulting.com with the subject line "Privacy Policy,"
By phone from the hours of 9AM to 5PM, Eastern Standard Time, Mondays through Fridays, at (678) 835-8539, or
By written mail addressed to: Key2 Consulting, Inc., Attention: Privacy Requests, 1000 Peachtree Industrial Blvd, Ste 6-289, Suwanee, GA 30024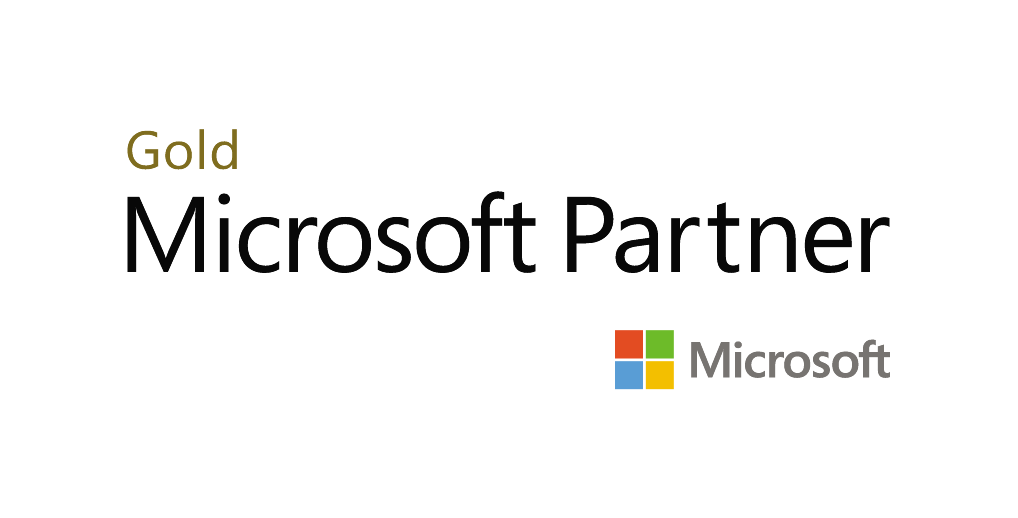 Key2 Consulting | info@key2consulting.com | (678) 835-8539