Power BI Demo by Key2 Consulting
Learn what Power BI can do for your team.
Microsoft Power BI
is a tremendously valuable analytics platform for people looking to visualize data to glean insights and share those insights with their colleagues.
Our company, Key2 Consulting, has provided Power BI consulting services to businesses of various sizes and industries for nearly a decade now (Power BI was released as a product in 2015).
This experience has enabled our team to deeply and thoroughly understand the benefits of Power BI, as well as the challenges maximizing the product can present and the pitfalls one should avoid.

Power BI Demo from Key2 Consulting
As our experience continues to grow, so too does our knowledge and our interest in helping businesses better understand how Power BI can enhance data storytelling, business intelligence, and efficiencies.
As a result, we decided to create our very own Power BI demo – a custom Power BI report, dashboard, and app with authentic data and real-world application!
Below is a screenshot of the Report Overview page of our demo.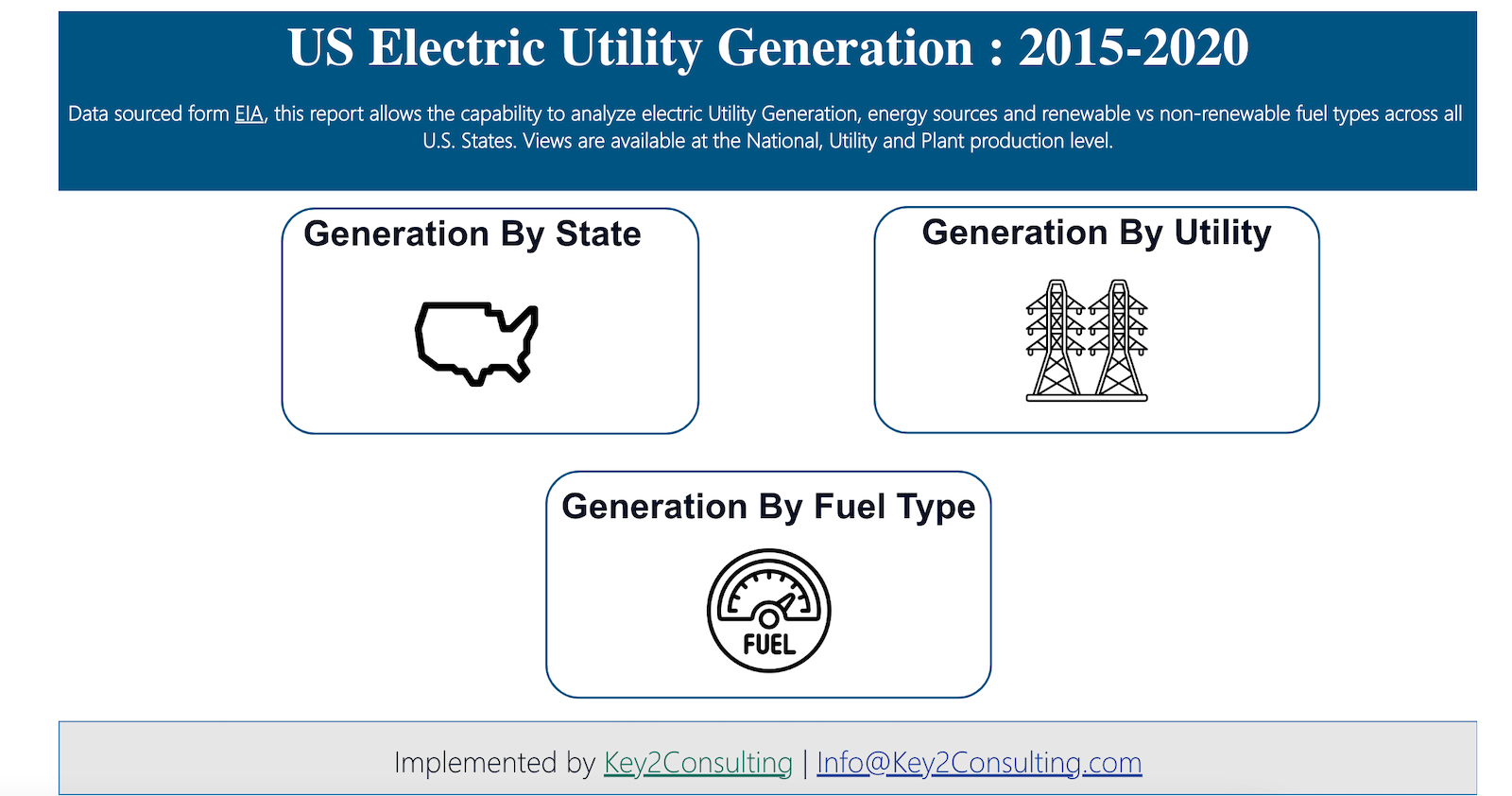 Power BI Demo – Key Features
Key features of our Power BI demo include:
diverse, interactive visualizations (to help you understand the variety and utility of various visualization types)
report bookmarks
Power BI app (publishing and permissions)
multi-page reporting
custom tooltips (dynamic and static)
mobile reporting
Excel interoperability
custom report navigation panel
custom slicers and filters
custom branding
drillthroughs
security (permissions and row-level security)
conditional formatting
Below is another screenshot of our Power BI demo: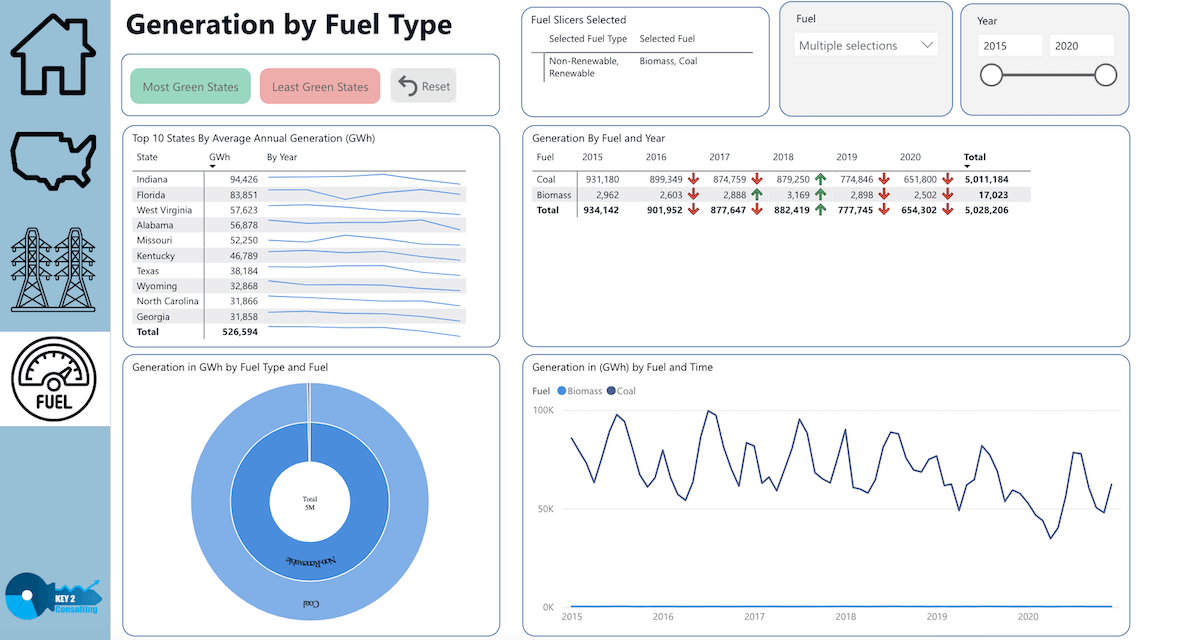 How to Sign Up
If you'd like to see our demo, please fill out the form on the right-hand side of this page! We will be in touch with you shortly.

Who is the Demo Designed for?
The demo is designed for anyone looking to better understand Power BI and how to maximize its value. Both practitioners and novices will benefit from the demo, as well as managers, directors, and executives responsible for their organization's analytics success.

How Up-To-Date is the Demo?
The demo is completely up to date and showcases the latest features and developments of Power BI Desktop and Power BI service.

How Long is the Demo?
The demo is roughly 15-20 minutes long, with an additional 15 minutes for a Q&A session.

Where can I Learn More About Power BI?
Check out our Power BI resources page for a catalog of all of our Power BI content! We have covered an extensive amount of topics around Power BI.
Also, be sure to subscribe to our blog so that you don't miss out on future content!
Schedule Your Power BI Demo