By: Dean Jurecic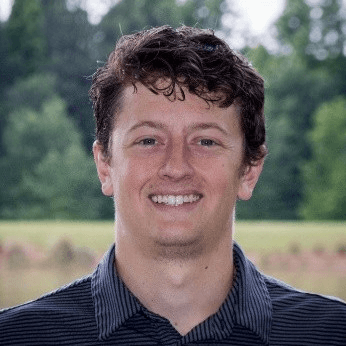 By: Brad Lathrop
The Importance of Data Governance
Sound data governance – the process of managing data properly to ensure it's reliable, usable, and available – is a critical part of an organization's success in today's competitive landscapes.
Why? Because if an organization doesn't maintain the integrity and usability of its data, the productivity and effectiveness of end users suffer. According to a 2019 McKinsey study, respondents (employees) "reported that an average of 30 percent of their total enterprise time was spent on non-value-added tasks because of poor data quality and availability."
Speaking from our own experiences as a data analytics consulting company, poor data governance creates issues for companies of all sizes and industries. No organization wants their employees frustrated because of poor data. And no employee wants to be in that situation, either.
Fortunately, data governance best practices can help organizations avoid this problem and enhance their business intelligence and data analytics processes – all to empower staff to make better business decisions.

Power BI Data Governance Features
Power BI, Microsoft's prominent data analytics platform, does a great job of providing highly useful data governance features to users. Let's take a look at our top three:


1. Dataflows
If your organization has multiple reports using the same Power Query transformations, then consider using dataflows. Dataflows allow for a single set of Power Query steps to be shared across multiple reports. One advantage of this is that if there is a change to a Power Query step, then it only needs to be made in one place, rather than to the .pbix file of each report. Similarly, the process of creating new reports can be faster and more reliable by connecting directly to the dataflow, rather than connecting to the source tables and copying or re-creating the Power Query logic.

2. Certified Datasets and Reports
Certified datasets or dataflows are another tool that can be used to ensure that report creators are connecting to the best available data. A certified dataset means that an authorized user or admin from your organization has endorsed the data for use by other users, especially report creators. When connecting to a dataset or dataflow from Power BI Desktop, Certified and Promoted objects will be displayed first by default. Datasets, dataflows, reports, and apps can all be promoted or certified by your organization.

3. Lineage View
Available for use with dataflows, datasets, reports and dashboards, lineage view is a way to quickly see the relationships and dependencies between objects in a workspace. This view can be used to troubleshoot data refresh issues by understanding where report data is coming from or to determine which reports or datasets will be impacted by an upstream change. In addition to lineage view built in to the Power BI Service, it is also possible to create your own lineage views using Power BI Rest APIs.

Need Help with Power BI?
Do you need help with Power BI? If so, contact us! We provide Power BI consulting services to organizations of various sizes and industries. We are also a Microsoft Gold-Certified Partner and our specialty is the Microsoft cloud analytics stack. If you need any assistance, please don't hesitate to reach out.

Questions?
Thanks for reading! We hope you found this blog post useful. Feel free to let us know if you have any questions about this article by simply leaving a comment below. We will reply as quickly as we can.

Keep Your Data Analytics Knowledge Sharp
Get fresh Key2 content and more delivered right to your inbox!


About Us
Key2 Consulting is a boutique data analytics consultancy that helps business leaders make better business decisions. We are a Microsoft Gold-Certified Partner and are located in Atlanta, Georgia. Learn more here.