The PASS Data Community Summit 2022 was a blast! A handful of people from our company attend the conference every year and this year was no exception. The knowledge gained, connections made, and fun enjoyed in Seattle is always worth the investment.
Here are our five key takeaways from the event!

1. SQL Server 2022 Now Generally Available
Microsoft officially announced the release of SQL Server 2022 at the PASS Data Community Summit 2022. Some key upgrades include better connection to Azure (made possible by Azure Synapse Link for SQL…more on this later) and Azure Active Directory authentication functionality.
It was clear the Microsoft team wanted to make cloud technology a priority at the conference, as we heard a lot about the important role the cloud can play for organizations looking to optimize their business intelligence. Even a traditionally on-prem product like SQL Server now has ties to the cloud with Synapse Link for SQL.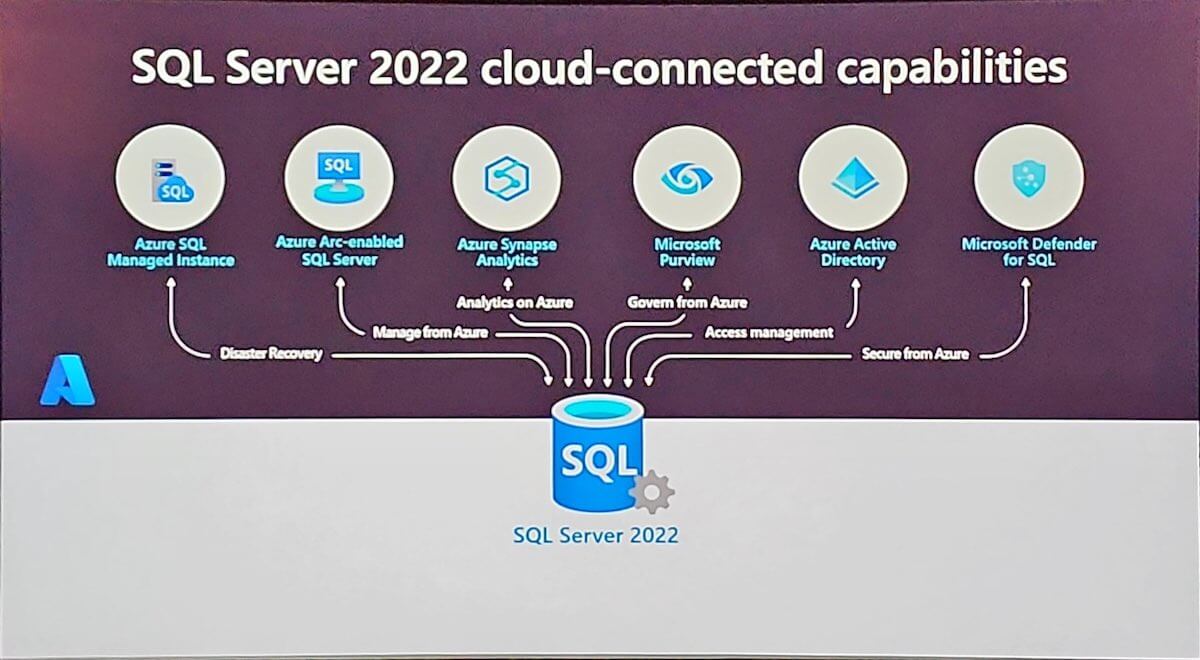 2. Power BI Integration With Azure & Office 365
Microsoft continues to develop new features for Power BI, the tech company's prominent data visualization platform. Among those new features are ones that enhance Power BI's integration with other Microsoft products, namely Azure and Office 365.
For more information, we recommend reading Microsoft's "Why Power BI and Microsoft Azure are better together" and "Power BI insights / Microsoft 365 productivity".
To learn more about Power BI, check out our Power BI solutions page to learn what the Microsoft product is and what its important features are.

3. Datamarts Are Coming to Power BI
There was talk at the conference that Microsoft may be adding data mart functionality to Power BI.
While it wasn't exactly clear to us how data mart features would fit within an existing infrastructure, Microsoft Product Manager Charles Webb said that Microsoft would be releasing use cases and additional information sometime in the future.
Power BI currently has native integration with datamarts, a functionality that's included in Power BI Premium capacities and Premium Per User (PPU) licenses. We recommend reading Microsoft's documentation titled, "Introduction to datamarts" for more information.
To learn about the features of Power BI, check out our blog post, "7 Big-Time Benefits of Power BI".

4. Microsoft Is Investing Heavily in Data Governance
Another key takeaway from the conference is that Microsoft is investing significant time and effort into building world-class data governance products. One such product is Microsoft Purview, which (according to Microsoft's website) helps you "safeguard all your data across platforms, apps, and clouds with comprehensive solutions for information protection, data governance, risk management, and compliance."
According to a 2022 study done by software company Zaloni and titled, "The 2022 State of Cloud Data Governance", 74% of respondents agreed that " data governance improves the time to get data for analytics." Additionally, 70% of respondents also said that data quality is one of the "primary drivers for investment in data governance" along with analytics/BI at 57%.
For related information, check out our blog post on data governance in Power BI, "3 Key Power BI Data Governance Features".

5. Azure Synapse Analytics Will Play a Key Role
There was a lot of buzz at the conference around Azure Synapse Analytics as well as a lot of classes and sessions around specific Synapse tools like Serverless SQL pool in Azure Synapse Analytics, Synapse pipelines, and Azure Synapse link for SQL.
As we mentioned earlier in this blog post, Azure Synapse Link is a new feature that provides seamless integration with SQL Server 2022.
Emphasis was also put on using pipelines in Azure Synapse Analytics, which now offers about 90% of the functionality of Azure Data Factory. 
If you're unfamiliar with Azure Synapse Analytics, check out our Azure Synapse Analytics solutions page for a definition of the product and its key features!

Conclusion
The conference was great, as usual. Seattle is always a great time. Catching a Seattle Kraken game was a blast! We're looking forward to next year's summit.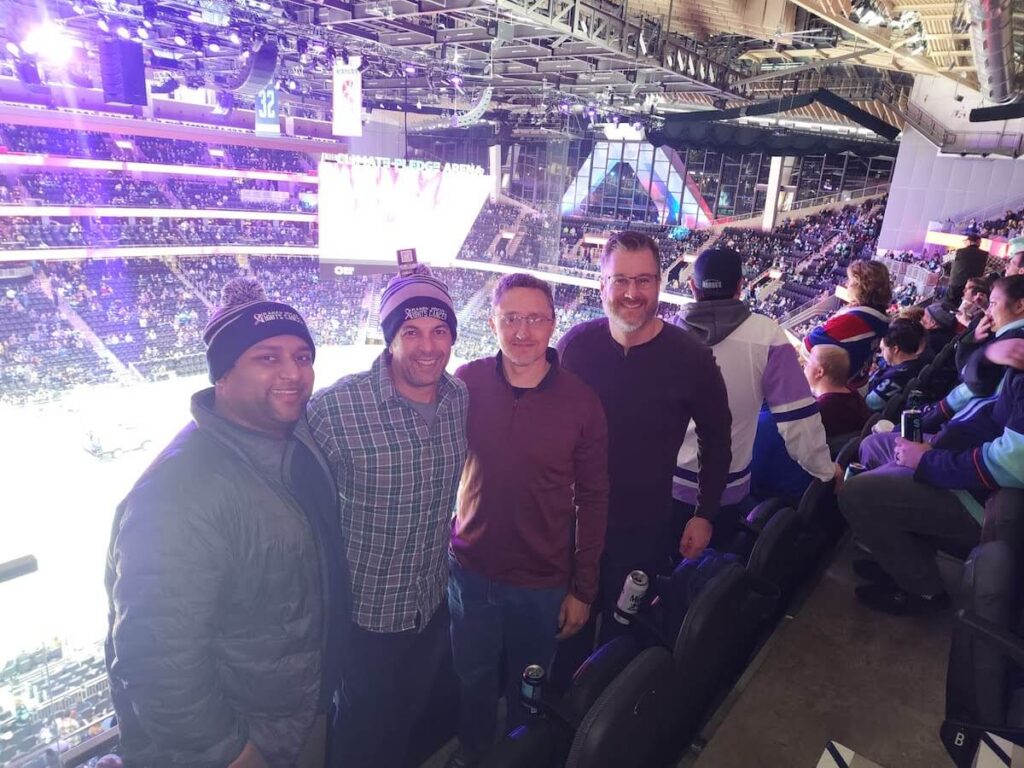 Thanks for Reading! Questions?
Thanks for reading! We hope you found this blog post useful. Feel free to let us know if you have any questions about this article by simply leaving a comment below. We will reply as quickly as we can.

---
Keep Your Data Analytics Knowledge Sharp
Get fresh Key2 content and more delivered right to your inbox!