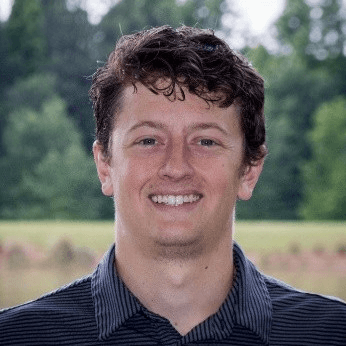 By: Brad Lathrop

**This article was last updated on April 21, 2023.
"How much does Power BI cost?" is a question that comes up frequently during conversations we have with business leaders who are looking to take their business intelligence practices to the next level with a data analytics platform like Power BI.
In this blog post, we explore the different types of Power BI licenses and how much each costs. Let's begin.

Who Needs a License?
Power BI users within an organization typically fall into one (or both) of the following two license types:
Report Viewers – users that consume Power BI reports that have been published and shared with them

Report Developers – users that create, publish, and share Power BI reports
Types of Licenses
Power BI offers two license types:
Per User – licenses are required by report developers in order to publish reports, and also required by report viewers to access reports.

Per Capacity – one monthly price that covers unlimited report viewer licenses, but still requires that each developer have a per user license
Power BI Pro Pricing – $9.99 per user per month
Let's start with Power BI Pro. A Power BI Pro license costs $9.99 per user, per month. So if you have 10 users, you will be paying $100/month.
Here are many of the features users get with a Power BI Pro license, according to Microsoft's Power BI pricing webpage:
Access to Power BI assets on a phone, via the Power BI mobile app
The ability to publish reports to share and collaborate
A data model size limit of 1 GB
The ability to refresh datasets 8 times per day
The power to connect to over 100 data sources
The ability to create reports and dashboards with Power BI Desktop
The ability to create and publish Power BI apps (to a workspace) to be shared with others in your organization
Access to AI visualizations like the decomposition tree, Q&A, and key influencers visuals
Power BI Pro users also enjoy useful governance and administration features like data security and metrics for content creation and consumption.
Tip: Power BI Pro comes standard with a Microsoft O365 E5 license. This is a common Microsoft license that many organizations provide to their employees that gives them access to common O365 applications like Word and Excel.
Again, a Power BI Pro license costs $9.99 per user, per month. Now let's take a look at the alternative licensing option: Power BI Premium.

Power BI Premium Pricing – Per User – $20/month
As mentioned earlier, Power BI Premium offers two pricing options we can choose from: per user and per capacity.
Power BI Premium Per User costs $20/month and includes all of the features available in Power BI Pro as well as the following notable features.
Model size limit of 100 GB (versus 1 GB for Power BI Pro users)
100 TB for storage, Power BI Pro only offers 10 GB.
Deployment Pipelines
The ability to refresh datasets 48 times per day (versus 8 for Power BI Pro users)
Advanced AI
Dataflows
Datamart creation
Power BI Premium Capacity
This is a per capacity license, making it ideal for organizations that have a large group of report viewers who need access to reports and dashboards. However, report developers still need a Power BI Pro license in order to publish content into Power BI Premium capacity.
Power BI Premium capacities are offered in different tier levels, providing more processing and storage as they increase. As of writing this article, the capacity tiers are P1, P2 and P3. The pricing for a Power BI Premium P1 capacity is $4,995 per month with each tier level doubling in cost.
Tip: P4 and P5 capacities are available by request through Microsoft account managers, but not available in all regions.
Another great benefit that comes with a Power BI Premium Capacity is access to on-premises reporting (Power BI Report Server).

Which Power BI License Is Best For You?
If you're unsure which Power BI license is best for you and your team, check out another one of our articles titled, Migrating from Power BI Premium Per User (PPU) to Premium Capacity – What You Should Know.

Keep Your Business Intelligence Knowledge Sharp by Subscribing to our Email List
Get fresh Key2 content around Business Intelligence, Data Warehousing, Analytics, and more delivered right to your inbox!
---
Key2 Consulting is a data warehousing and business intelligence company located in Atlanta, Georgia. We create and deliver custom data warehouse solutions, business intelligence solutions, and custom applications.