Introduction
Power BI Datamarts (also known as "Datamarts in Power BI") were announced for public preview in May of 2022 and advertised as a boost to the self-service analytics capabilities of Power BI, Microsoft's prominent data visualization platform.
To better understand what this Power BI capability does, it's important to understand what data marts do for organizations.
A data mart is a subset of a data warehouse that can save time, reduce hassle, and empower business users to easily conduct self-service analytics by narrowing down an entire data warehouse to a particular department or product line.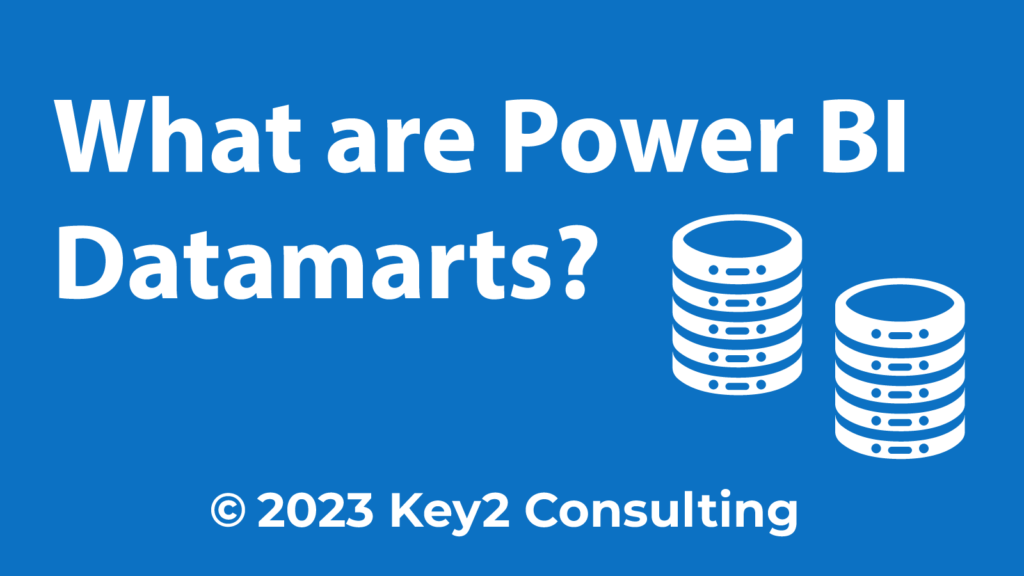 What are Power BI Datamarts?
Power BI Datamarts are fully managed databases that make it easy for Power BI users to bring data together from a variety of sources, transform that data, and then load it to perform self-service analytics. They provide a no-code experience and enable users to quickly glean insights from data without having to ask IT departments or DBAs for assistance.
The collected data can be manipulated and transformed using Power BI's Power Query, and the data is loaded into a fully managed Azure SQL database. The database is low-maintenance, as it does not require any tuning or optimization, further simplifying the self-analytics process.
Note: A Power BI Premium capacity or Premium Per User (PPU) license is required to access Power BI Datamarts. For more information on these licenses, check out our recent blog post, Migrating from Power BI Premium Per User (PPU) to Premium Capacity – What You Should Know.
 
Features
Power BI Datamarts provide a variety of important features to users, including:
The ability to build relational databases without code and without the need for IT assistance
The ability to complete all development in an environment that is accessible via the internet
The ability to analyze data using a "drag and drop" interface (visual and SQL Query editor)
Performance tuning and improvement that does not require configuration
Benefits
Power BI Datamarts offer several significant benefits:

Business users can easily conduct self-service analytics. The Power BI capability gives business users access to data architectures that would normally require the involvement of IT, saving time and hassle while boosting productivity.

 

No code required. Business users can ingest, manipulate, transform, and load data with a few clicks. No code is required.

 

Boost productivity with the familiarity of Power BI. Power BI Datamarts are fully managed by Power BI, so users can take advantage of their familiarity with the data visualization platform to achieve greater self-service analytics.

 

Data security is simple. The technology enables users to not only create data marts quickly and easily, but to also ensure data security by taking advantage of Power BI's row level security and sensitivity labels features.
How to Access Power BI Datamarts
Log in to your Power BI Premium Capacity or Premium Per User (PPU) workspace.
Click on "New" and select "Datamart (Preview)".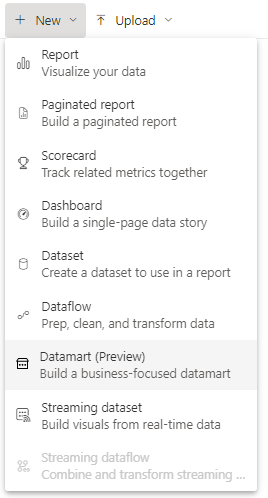 You can then import data from a plethora of different data sources…all with no code required!
For information on how to create a datamart in Power BI, we recommend reading this article from Microsoft.
 
References
 
Get our latest content delivered right to your inbox!